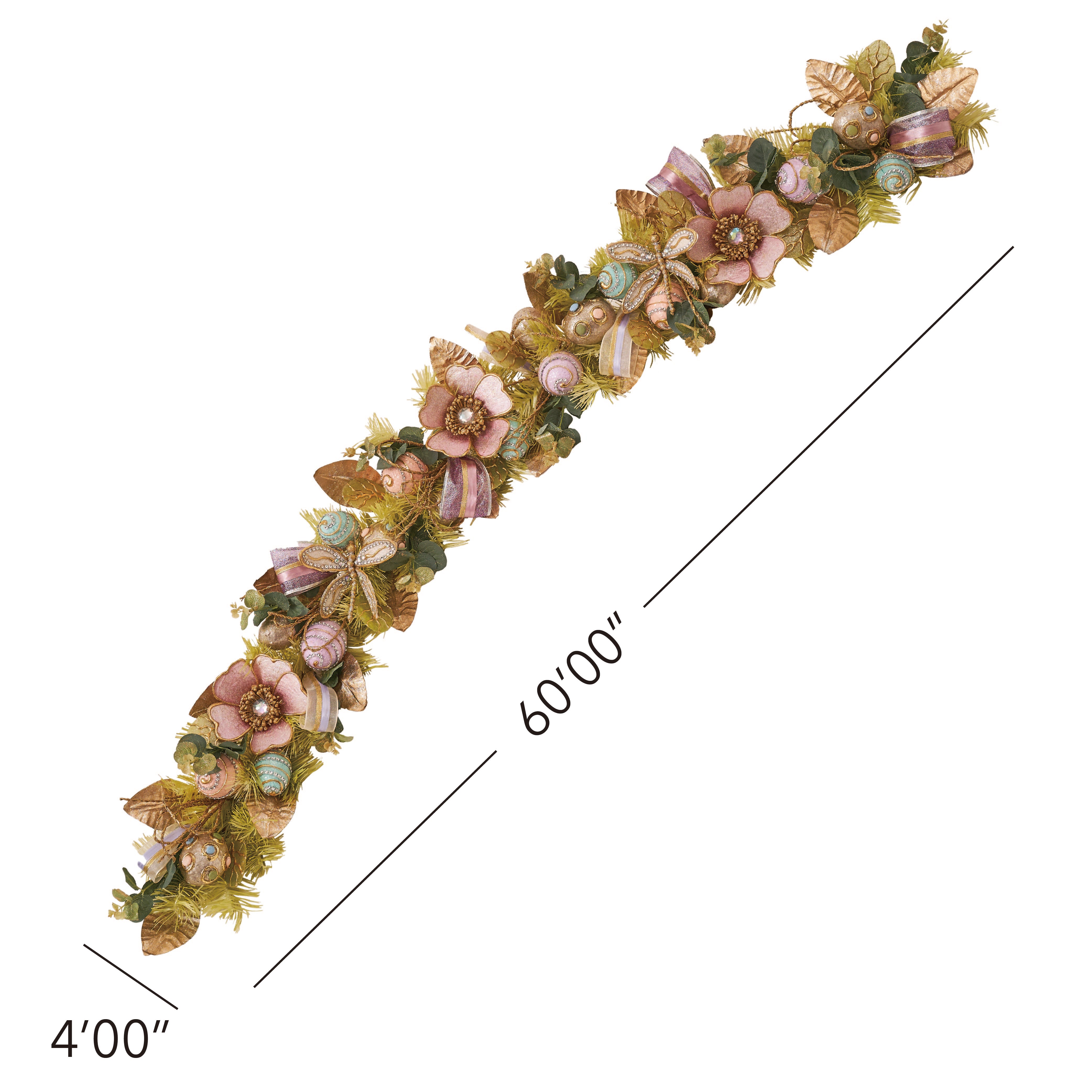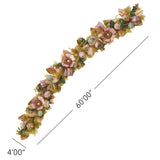 $75.99
Regular price
$128.99
Easter Garland — Elevate your Easter festivities with our exquisite Easter Garland, a perfect blend of elegance and seasonal charm. Measuring 4 inches in width and 60 inches (5 feet) in length, this elegant garland is meticulously handcrafted, featuring a stunning array of capiz florals, jeweled dragonflies, and delicately designed eggs amidst lush faux foliage.
Our Easter egg garland is more than just a decoration; it's a celebration of spring's arrival. Its intricate design and vibrant colors make it an eye-catching addition to any space. Whether you're draping this easter garland for mantle over your fireplace, or elegantly adorning your stairway, it promises to enhance your home with a touch of whimsy and a lot of styles.
Not just a ready-to-use decor, our easter garlands invite creativity. For those who love a personal touch, this piece is the perfect base for a DIY easter garland project. Add your own ribbons, additional faux eggs, or even intertwine some easter bunny garland elements to make it uniquely yours.
Frequently Asked Questions about Easter Garland
How can I incorporate the Easter Garland into my home decor?
Our Easter Garland is incredibly versatile. You can drape it across your mantel, wind it around stairway banisters, or even use it as a an elegant centerpiece for your Easter table. Its design complements various decor styles, from rustic to modern.
Can the garland be used outdoors?
While primarily designed for indoor use, you can use this garland in covered outdoor areas. However, to maintain its beauty, we recommend keeping it away from direct exposure to the elements.
Is the Easter Garland easy to store?
Absolutely! Despite its intricate design, our Easter Garland is easy to coil and store away. It's made with durable materials to ensure it remains a treasured part of your Easter decorations for years to come.
Can I add additional decorations to the garland?
Yes, you can! Our Easter Garland serves as a beautiful foundation for further personalization. Feel free to add extra ornaments, ribbons, or lights to suit your personal taste and style.
Bring home the spirit of Easter and spring with our enchanting Easter Garland. It's not just a holiday decoration; it's a symbol of the season's joy and renewal. Shop now to transform your home into an Easter wonderland!
Size: 60"L x 4"W x 3"D

Products are shipped compressed and shaping of branches is required upon arrival to match the images shown.  Shaping components to maximize realism may result in variance from the dimensions listed.
Return Policy: Within 30 days of receipt
---
30 Days Returns or December 20th (whichever comes first)
Free shipping on orders over $ 50
Easter Garland
$75.99
Regular price
$128.99